Calcium is a chemical element, which provides a wide range of benefits to your body. Not only is it beneficial for the optimal health of bones, tissues, and cells, but it is also useful for maintaining healthy nerves, muscles, and cardiovascular tissue.
The best way to get calcium is through your diet. Some of tastiest food out there include high levels of calcium, so getting shouldn't be a chore. Calcium-rich foods include:
Dairy products like milk and cheese
Green leafy vegetables like broccoli and cabbage
Soya products like soya beans, tofu and soya drinks (when fortified with added calcium)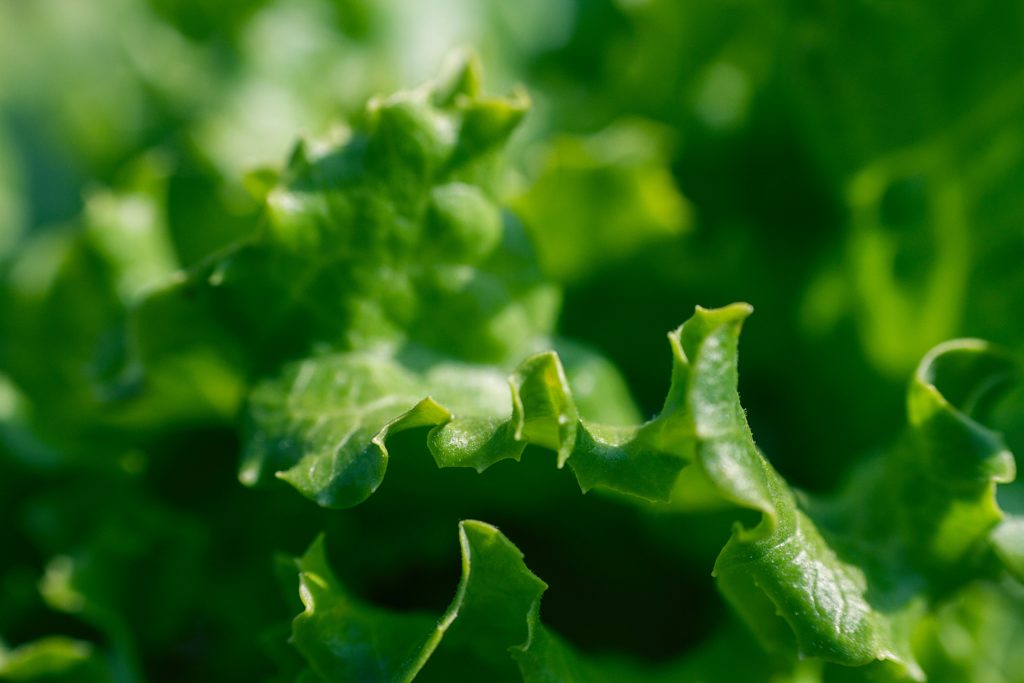 The NHS recommends that adults between the ages of 19 and 64 get a daily amount of 700mg of calcium. While much of this can be achieved through your diet, occasionally you may need some extra help to reach the necessary daily amount.
If you decide to take supplemental calcium, you should consider it carefully and take only the recommended amount. Large amounts of calcium from supplements, over a long period, have been linked to conditions like kidney stones and even heart disease.
Today, there is a wide range of calcium supplements available on the market. Typically, you will find two main types. These are calcium citrate and calcium carbonate, and they can be supplied from a variety of sources. This makes it even more important to choose the right one for you.
In this list, we will look at some key questions to give you what you need to know to make your choice. We will cover everything from, the form of calcium you need, to how it is sourced. Then we will introduce you to the best calcium supplements available in the UK.
What is calcium?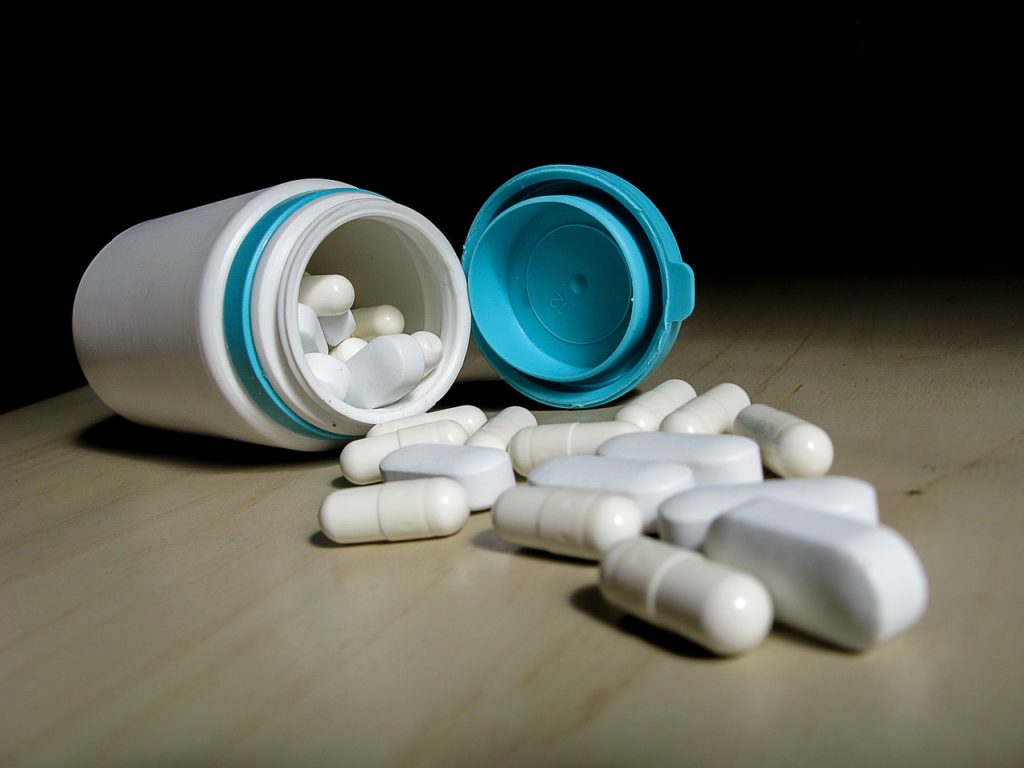 Like all other essential chemical elements required for the wellbeing of the body, calcium performs a wide range of biochemical functions. It is needed to maintain strong bones as well as blood clotting, healthy communication between the central nervous system and your muscles.
It is the molecule responsible for signalling an electrical impulse to cells. In muscles, this causes them to contract, allowing them to carry out their function in your body. While it has many uses throughout our bodies, about 99% is found in our bones and teeth.
Types of calcium
There are six primary forms of calcium; they are calcium carbonate, calcium citrate, calcium oxalate, calcium phosphate, calcium lactate and calcium gluconate. Calcium carbonate and calcium citrate are the forms found most commonly in supplements because they supply the most significant amounts of calcium.
Calcium carbonate is known to have the most available calcium, but it can cause some gastrointestinal effects. It is best taken with a meal; this creates a more considerable amount of stomach acid to be present, which helps to dissolve and absorb the calcium. Some people find this form of calcium to cause constipation and bloating.
Calcium citrate is much easier to digest and is kinder to your stomach; however, you will need to take larger amounts to get as much calcium as you need. You can take it at any time because it is less dependent on stomach acid.
The Benefits of Calcium Supplements
As well as its vital function to your bones, teeth and muscles, calcium has been found to be particularly useful in some specific situations. However, when it comes to calcium, it is always essential that you are not taking too much and that supplementation is worth the potential risks attached.
Loss of bone density post-menopause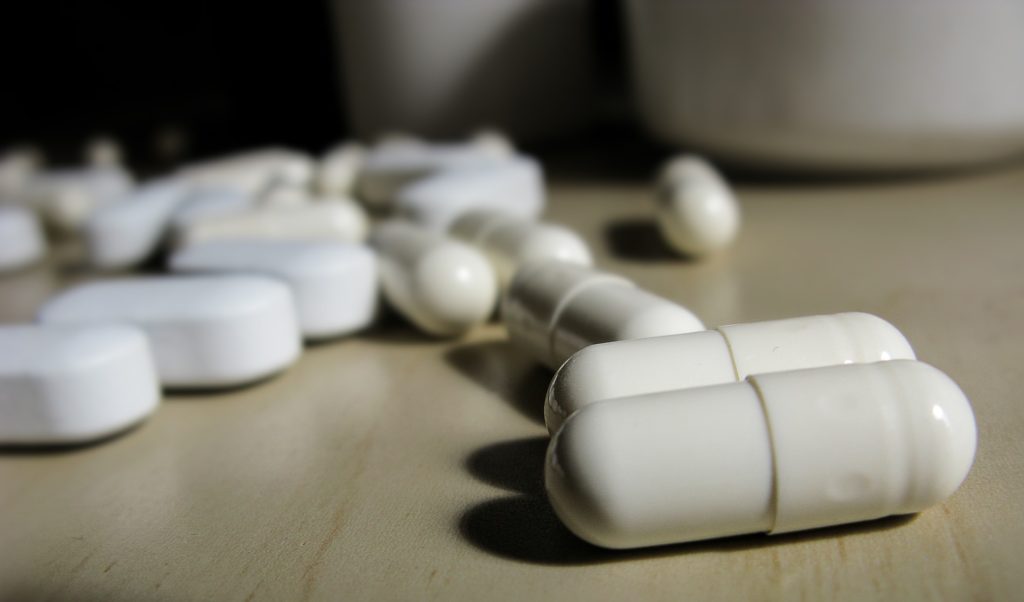 The deposition of calcium in the body is also known as bone density. Typically, bone density increases in the first 30 years of a person's life and after that, it slowly decreases. Regular amounts of calcium in your diet are crucial to help maintain the right level of bone density and protect your bones from osteoporosis and fractures.
This loss of bone density can accelerate in postmenopausal women. This results in reduced bone structure and increases the risk of osteoporosis. The effect is most pronounced in women who already have lower amounts of calcium in their diet. In these cases, calcium supplementation is often recommended. Some studies suggest that regular calcium supplements can reduce bone loss by between 1-2%.
May support weight loss
Some research has found a link between people with a high body mass index (BMI) and low calcium intake. It is believed that low levels of calcium may, in some cases, by a contributor to weight gain. It was also found that a supplement with a combination of calcium and vitamin C supported participants on a restricted diet to lose more weight than those just on a diet.
Are there any side effects?
Taking less than the recommended amount of 700mg daily is generally considered to be safe, but larger amounts for an extended time can produce more severe side effects. The most common are tiredness, weakness, thirst, headache, muscle pain, and changes in bone structure.
Calcium carbonate supplements can cause constipation, gas, and bloating. Because it is intensely alkaline, it may also stimulate your stomach to produce excess acid. Consequently, this type of supplement should be avoided by those with a history of stomach ulcers.
Taking large amounts of calcium or combining a high calcium diet with a high volume of calcium from a supplement, can result in hypercalcaemia. This is a high level of calcium in your blood that can result in nausea, vomiting, confusion, and other neurological symptoms.
As with any supplement, if you are taking any medication, you should talk to your doctor to check for any possible interactions. The form of calcium present in supplements may cause a build-up of oxalate which can accumulate in your kidneys and become kidney stones. This is usually linked to excessive levels of calcium, but if you have any concerns, it is crucial to speak to a doctor immediately. Other conditions related to excessive calcium include an increased risk of cardiovascular disease and prostate cancer.
The Best Calcium Supplements available in the UK
After careful consideration, these are the best calcium supplements we've found in the UK:
1. Natures Aid Calcium, Magnesium and D3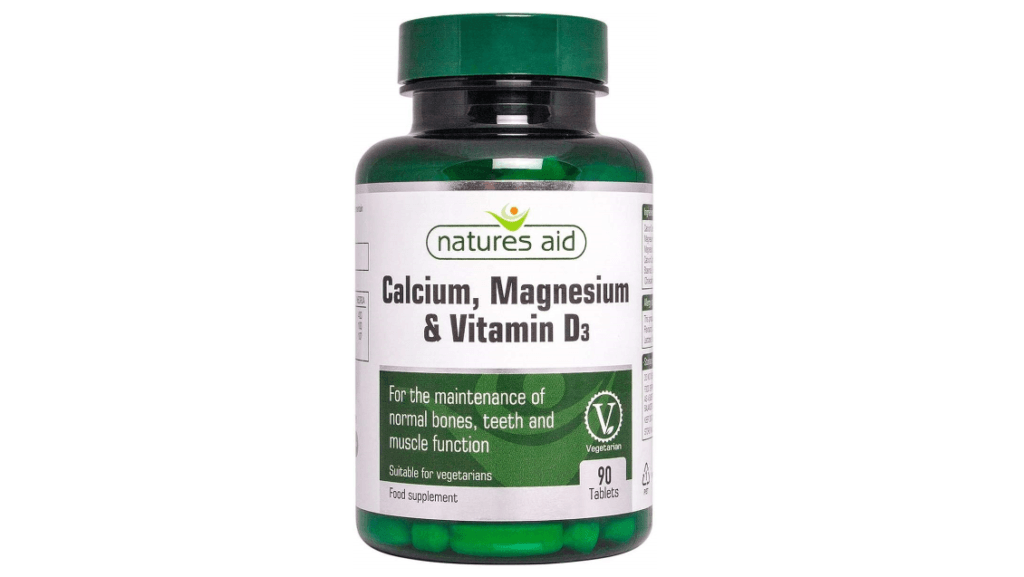 Natures Aid Calcium Magnesium and D3 contain vitamin D, delivers a useful blend of beneficial compounds to maintain the health of teeth and bones. Calcium, in combination with magnesium, plays a vital role in the cell division process as well as contribute to optimal digestive enzymes, neurotransmission, and blood clotting. Vitamin D is included to help absorb calcium as well as support the normal function of your immune system.
Nature's Aid recommends taking two tablets daily with food. A serving of two tablets delivers 20µg of vitamin D, 800mg of calcium and 400mg of magnesium. You must not take more than two tablets a day, and we would recommend only taking one unless advised by your doctor. Taking one tablet will allow for any calcium provided in your diet.
These tablets contain a blend of calcium carbonate and calcium citrate to provide the maximum effect. There are no artificial additives and are free from lactose, wheat, nuts, salt, sugar, soya, dairy, and GMO.
Key Features:
Vegan and Vegetarian. No artificial flavours and colours.
Made in the UK
Calcium citrate and Calcium carbonate
400mg calcium per tablet
£5.95 per bottle
90 tablets
About 7p per tablet
---
2. Nutravita Calcium, Magnesium, Zinc & Vitamin D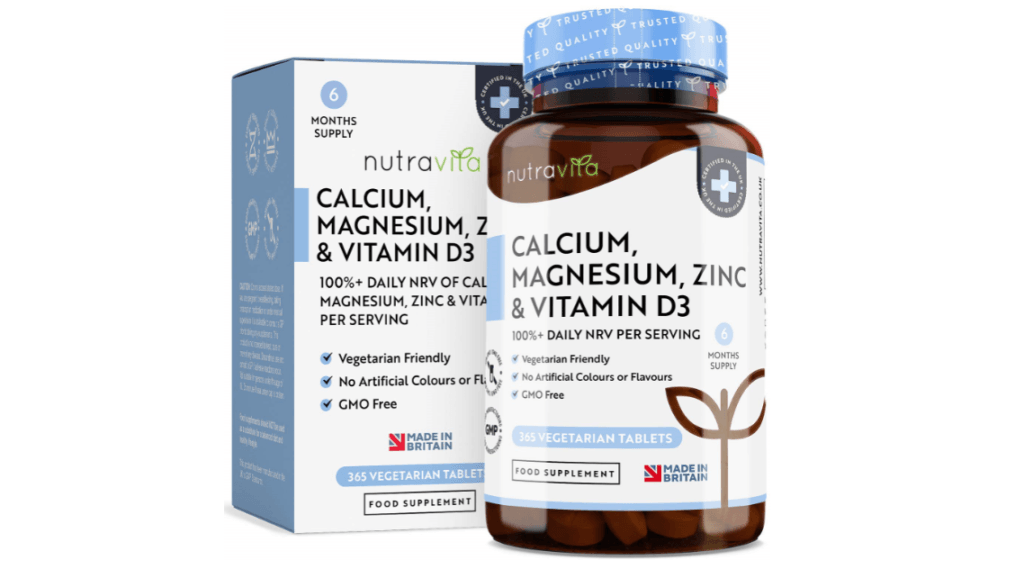 Nutravita Calcium Magnesium Zinc & Vitamin D provides a range of essential minerals in these handy vegan tablets. This is a supplement that is helpful for the maintenance of teeth and bones. It can also contribute to reduce the level of fatigue and tiredness, as well as maintain the normal function of muscles.
Nutravita is known to be a provider of high-quality supplements and health goods. They source the best ingredients and believe in hiring and employing professionals to conduct relevant research. As a result, each product is based on the latest evidence and at the cutting edge of science.
These tablets deliver calcium in the form of calcium carbonate. They are made in Britain and contain no artificial additives or colours. NutraVita recommends taking two tablets daily with food. A serving of two tablets delivers 50µg of vitamin D, 1000mg of calcium, 400mg of magnesium, 10mg of zinc, 2mg of copper, 2mg of manganese, 120µg of selenium and 1.2mg of boron. One tablet per day will be an excellent start to boost your daily calcium intake.
Key Features:
High-quality ingredients
Vegan and Vegetarian.
No artificial flavours and colours.
Made in the UK
Calcium carbonate
500mg calcium per tablet
£17.99 per bottle
365 tablets
About 5p per tablet
---
3. NU U Nutrition Calcium, Magnesium, Zinc & Vitamin D Supplement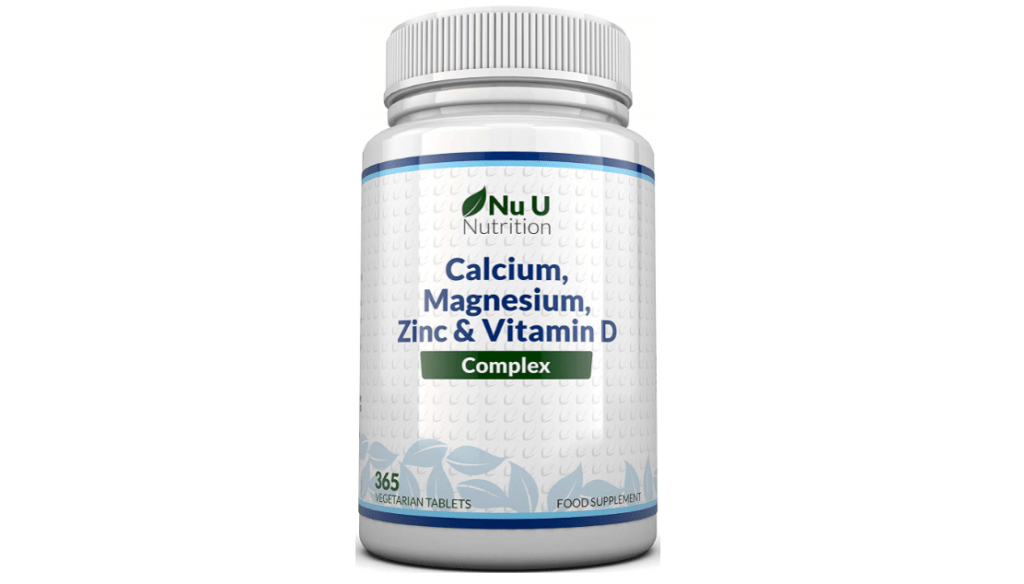 Taking NUU Calcium, Magnesium, Zinc & Vitamin D supplements have been carefully designed with 8 vitamins and minerals to provide beneficial ingredients that work together to provide the best results. The blend of compounds allows your body to absorb it in a manner that is similar to how you would digest calcium in food.
This contains vitamins and minerals that play a significant role in enhancing the function of muscles and maintaining the health of teeth and bones. Vitamin D contributes to the absorption process of calcium in the body. Zinc is useful for maintaining hair, nails, skin, and bones. It also plays a vital role to boost the functionality of your immune system and protect your body cells from oxidative stress.
These tablets deliver calcium in the form of calcium carbonate. They contain no artificial additives or colours and are free from milk, lactose, gluten and wheat. Nu U recommend taking two tablets daily with food.
A serving of two tablets delivers 10µg of vitamin D, 800mg of calcium, 400mg of magnesium, 10mg of zinc, 1mg of copper, 0.5mg of manganese, 50µg of selenium and 0.6mg of boron. We would recommend only taking one tablet per day unless advised by your doctor. As a result, this bottle of 365 tablets will last you all year.
Key Features:
High-quality ingredients
Vegan and Vegetarian.
No artificial flavours and colours.
Made in the UK
Calcium carbonate
500mg calcium per tablet
£15.81 per bottle
365 tablets
About 4p per tablet
---
4. Zipvit Calcium and Magnesium Vegan Tablets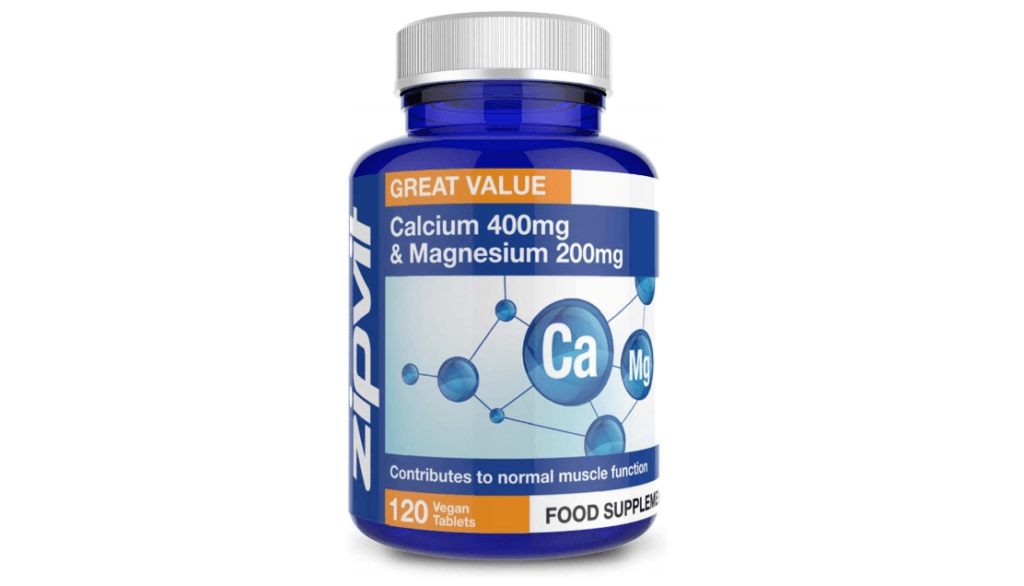 Zipvit makes their calcium and magnesium supplements from natural a blend of these two essential minerals. There are no chemicals, gluten, GMOs, artificial flavours and colours. They have designed this combination supplement to support the function of teeth and bones and to reduce tiredness and fatigue.
The recommended serving is one a day, and each delivers 400mg of calcium and 200mg of magnesium. The Vegetarian Society have approved these beneficial tablets as being suitable for both vegans and vegetarians. Zipvit is a well-respected vitamin and mineral supplier, with an incredible 4.9 out of 5 combined score from over 30,000 reviews on TrustPilot.
Key Features:
Vegan and Vegetarian.
No artificial flavours and colours
Calcium carbonate
400mg calcium per tablet
£7.97 per bottle
120 tablets
About 7p per tablet
---
Conclusion
Calcium is one of the core elements in your body and performs a wide range of functions, including the formation of the structure of teeth and bones. It also helps in boosting the overall function of the immune system as well as keeps the digestive, cardiovascular, homeostatic, and nervous system healthy.
However, taking a calcium supplement should be done with care and only when you cannot get the recommended daily 700mg through your diet. To choose your supplement, think carefully about your needs and diet and select the safest, most appropriate option to you.
Related reading
If you're not sure which vitamins or supplements you should take, you may like to read my article Which Supplements Should I take?
If you're looking for supplements, vitamins, minerals or just some helpful information, we have some other lists that you may find useful.
This site is a participant in affiliate advertising programs designed to provide a means for sites to earn advertising fees by advertising and linking to products and services. We participate in programs from Amazon, eBay, CJ, Awin, Viglink and other sites. We are compensated for referring traffic and business to companies linked to on this site.
Frequently Asked Questions
What is the best type of calcium supplement to take?
Does taking calcium supplements increase bone density?
Yes, calcium supplements do increase bone density but only by a small amount. In some cases they have been found to improve by 1 to 2%.
Do calcium supplements really work?
Calcium is an essential mineral in your body. Supplements are one way of boosting your intake to help you achieve normal levels.
Can you buy calcium tablets over the counter?
Simple supplements containing Calcium carbonate are available over the counter. More potent supplements may be availble via a consultaion with your doctor for specific situations.