The best turmeric supplements available in the UK will make it easy for you to take an effective dose of this beneficial spice.
Turmeric is a spice that you may be more familiar with on a list of curry ingredients or in the back of a cupboard. However, turmeric contains, curcumin, an active ingredient that make it a useful supplement to improve your well-being.
While it has a long history of use in cooking, medicine and even religious ceremonies it is only recently that we have gained a better understanding.
There is still much to learn about turmeric but if you want to add it to your supplementation routine it is worth finding a quality product.
Each product listed here was chosen from careful inspection against these key criteria
Price
Strength
Customer feedback
Quality
Bioavailability
Turmeric in supplement form is designed to contain large amounts of the active ingredient curcumin.
Each of our carefully chosen supplements deliver a dose that you won't be able to match by taking a spoonful from your store cupboard.
Why should I take turmeric?
While some of the uses of turmeric are not yet fully understood there are many studies that show turmeric to have a range of benefits.
Anti-inflammatory- Curcumin prevents inflammation in your body. Inflammation can be a useful body function. If it gets out of control it is believed to be a contribute to many illnesses.
Antioxidant- Anti-oxidants have been linked to reducing the actions of some diseases and even preventing aging. Curcumin can increase your body's anti-oxidative ability.
Improves Brain function- Curcumin can dramatically increase a hormone present in your brain called BDNF. This hormone keeps the neurons in your brain multiplying and forming connections. Increased levels of BDNF could fight brain disorders, depression and even Alzheimer's.
Reduces risk of heart disease- Curcumin is thought to improve the lining of blood vessels found in the heart. By improving this lining, many heart functions are stronger and more regulated. This can result in a lower risk for heart disease.
Reduction of cancerous cells- There is a growing number of studies that have shown a possible link between curcumin and the death of some cancerous cells. This shows great potential but still requires lots more research.
General wellness– Turmeric can also be a great general supplement. It has so many beneficial effects it can have a useful impact on your health and well-being.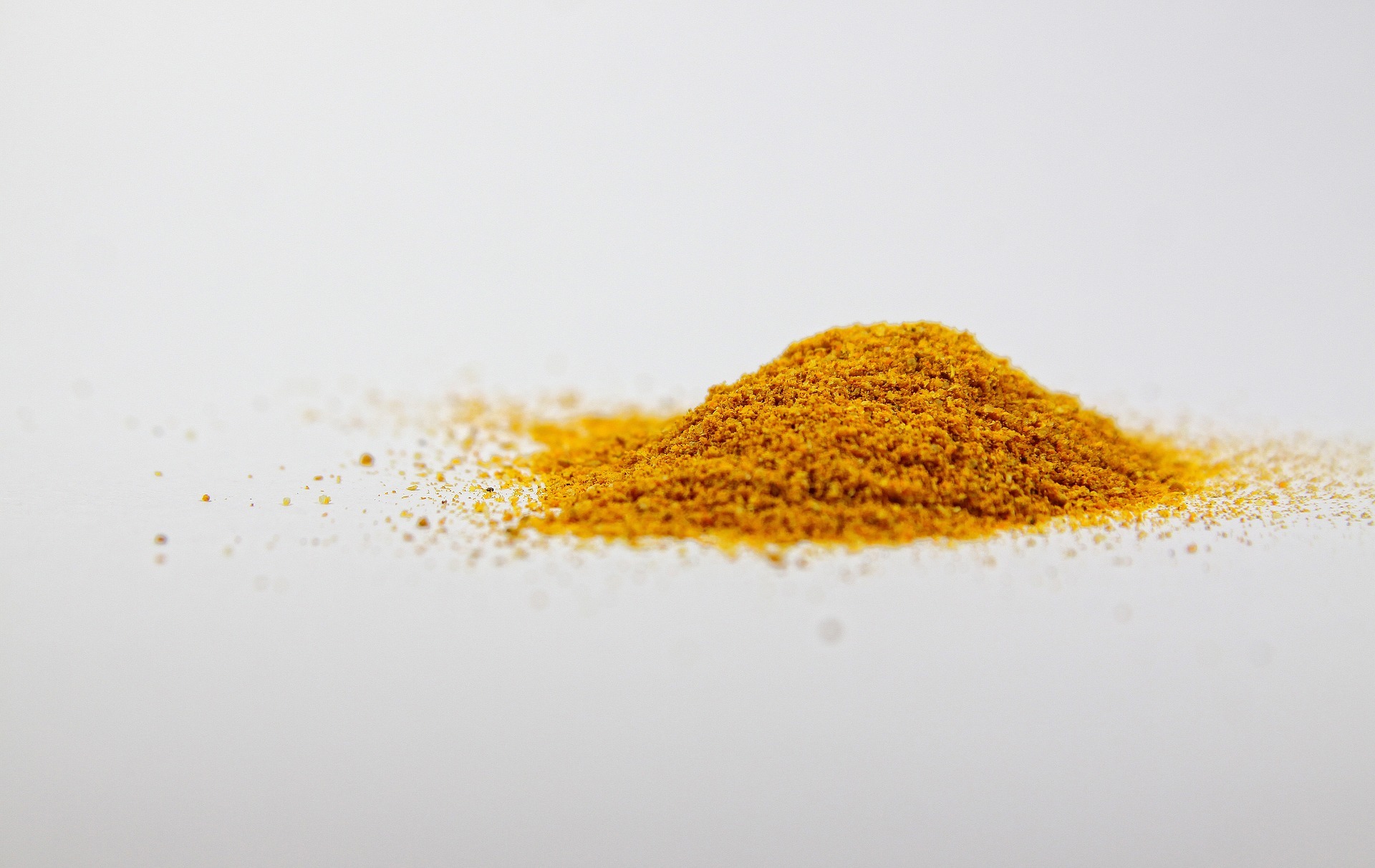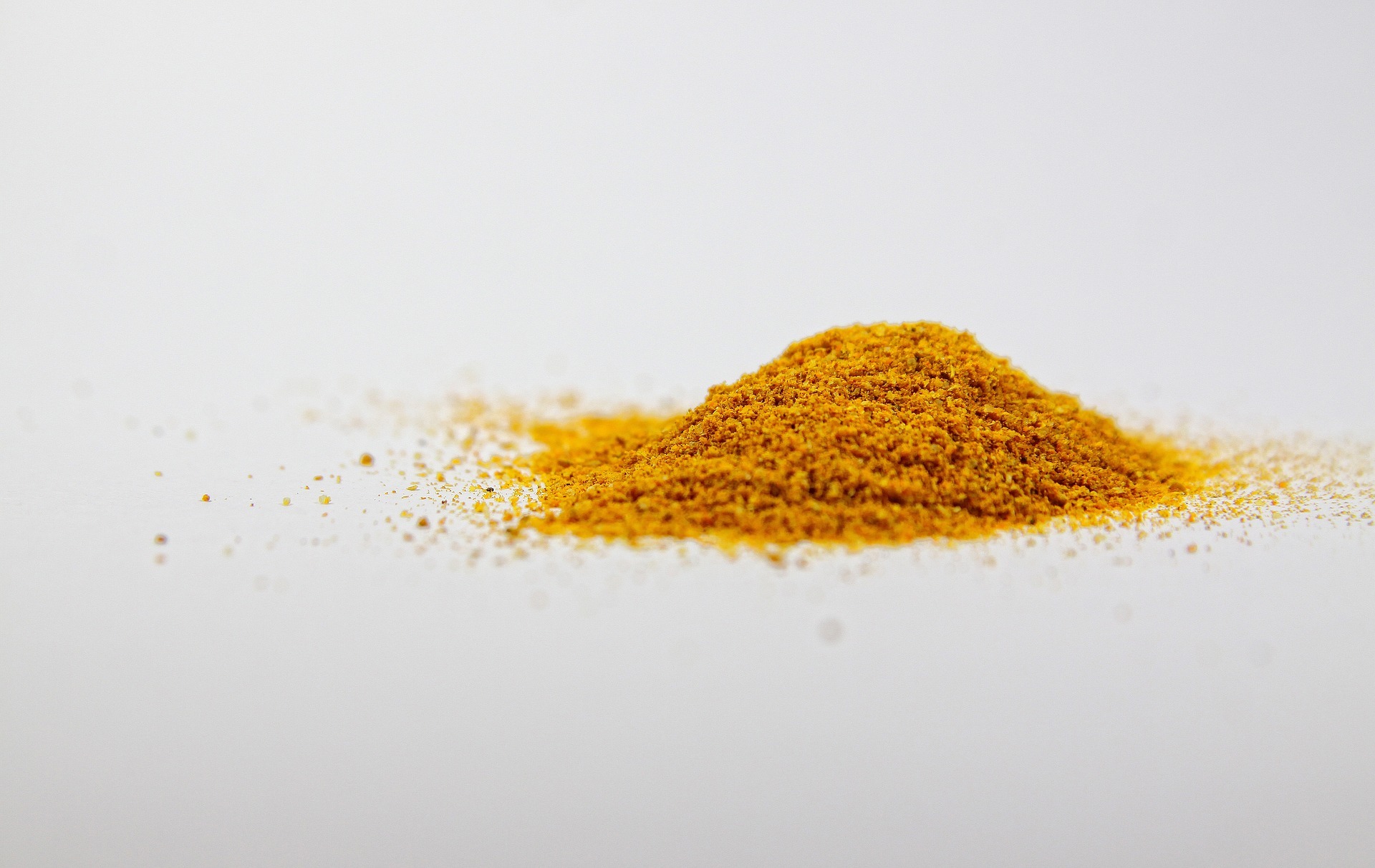 Turmeric vs Curcumin
Curcumin is the main active ingredient in turmeric. It is the Curcumin that provides many of the benefits provided by turmeric. So, what should you take? Turmeric or Curcumin isolate?
While the Curcumin is the most abundant active component it isn't the only one. There are many other beneficial natural chemicals that add to the overall effect.
Recent studies have indicated that many of turmeric's benefits may have come from a synergistic effect from all of turmeric's active ingredients.
The best approach may be to use supplements made from the whole root of a variety with naturally high levels of curcumin. Then you will get the full spectrum of compounds alongside a higher dose of curcumin.
Bioavailability
Bioavailability refers to how much of a compound reaches your blood stream. If a substance is injected into a blood vessel the bioavailability is100%. Substances that are ingested must go through the liver and are often broken down before they can be of any use.
Turmeric has low bioavailability and only a small portion of a dose of turmeric, taken on its own, will be available for use.
A good supplement will either increase this through scientific preparation or by combining it with other ingredients.
Lab prepared– Specially prepared formulations of curcumin can be easier for your body to absorb. Supplements that offer curcumin with increased bioavailability can be effective. Check customer reviews to hear about the individual product results.
Black Pepper– This contains piperine which, when combined with turmeric improves the bioavailability of the curcumin up to 2,000%.
Healthy fats– Curcumin is fat-soluble and is absorbed by the body along with the fats. When taken with healthy fats such as coconut oil, avocado oil or olive oil the amount of curcumin that reaches the blood is increased.
Many supplements are available already combined with ingredients to increase bioavailability, but you can very easily add your own.
How to take Turmeric
500mg to 1,000mg a day is a good dose to harness the wellness and anti-inflammatory effects of curcumin. Combining it with black pepper or fat will increase the effect of each dose.
There is roughly 200mg of curcumin in one teaspoon of freshly ground turmeric. Prepared supplements are a convenient way to take your daily dose without having to eat large amounts of ground turmeric or adding it to every meal.
Mixing up your dosage method is a great way to keep things fresh. Turmeric can be added to your meals or you can make turmeric smoothies or lattes. Then you can top up your daily dose with any of these great supplement options.
As with any supplement these should be taken along with a healthy diet and lifestyle. These are not a replacement for anything in your diet.
Best UK Turmeric Supplements

Woods Supplements- Turmeric Tablets
How Good are Woods Supplements?
This tablet is packed full of turmeric and is astonishing value. The 10g of turmeric that each tablet contains gives you 475mg of active curcumin.
Sixty tablets can be bought for £10.99. The online store has a 3 for 2 offer that will increase your savings even further. This is a great product at an even better price. The only thing that could improve this product is another ingredient to boost the bioavailability.

Key Points
Great Value
475g Active Curcumin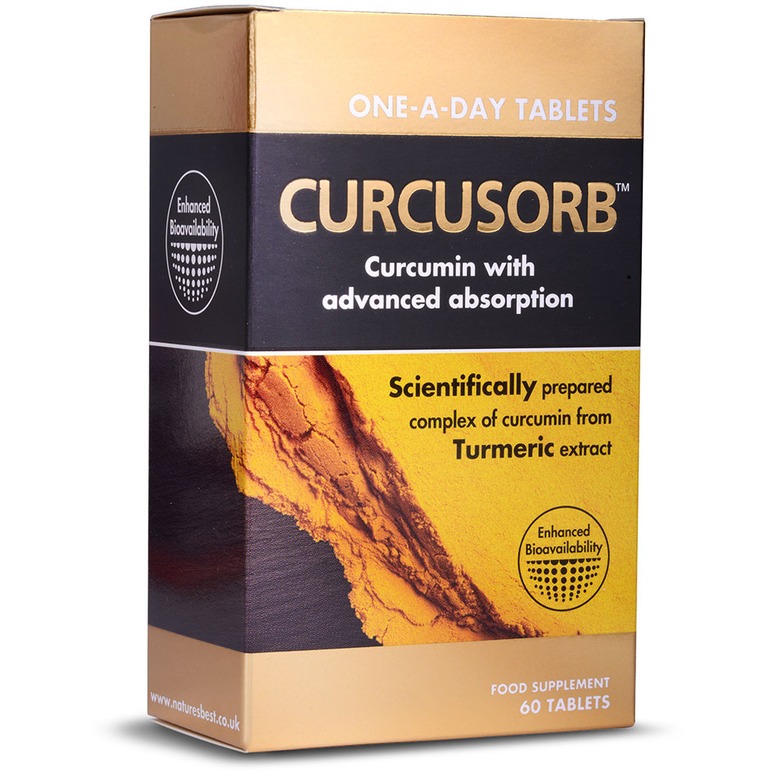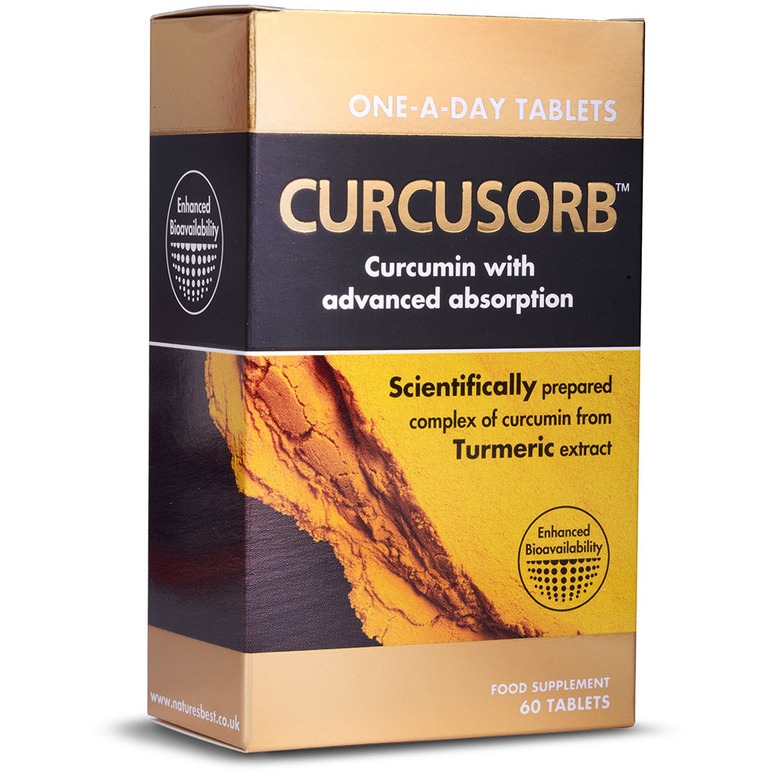 Curcusorb- Curcumin with advanced absorption
How Good are Curcusorb?
An excellent supplement that has been formulated to have a higher bioavailability. It is claimed that this increases it by up to 46 times.
Each tablet contains a dose of 500mg curcumin. They could be taken with a fatty meal or black pepper to really increase bioavailability.
This is a high-quality supplement that is very highly regarded by its customers.
Key Points
Increased bioavailability
Tasteless tablets
Lab tested for contaminants
60 tablets for £24.95
500mg curcumin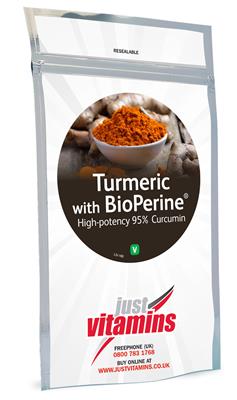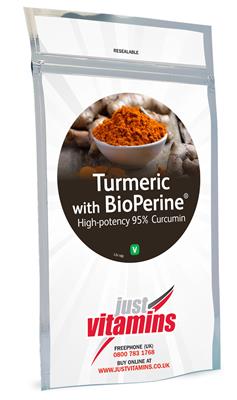 Just Vitamins- Turmeric + Bioperine Tablets
How Good are Just Vitamins?
Just Vitamins provide a quality organic supplement combined with black pepper. Each tablet contains a high dose of curcumin which is roughly the same as 10g of turmeric powder.
This potent tablet with high bioavailability is going to give you one of the most powerful doses of curcumin available. Each tablet is understandably quite large, but this is a well-regarded option.
Key Points
Organic
High bioavailability
475mg of active curcumin
Great value
60 tablets for £14.49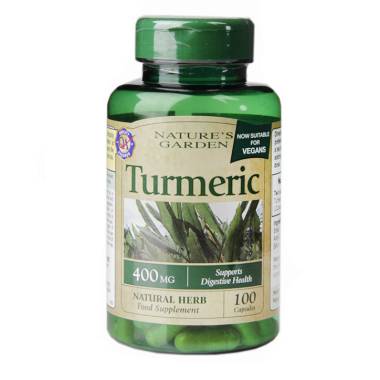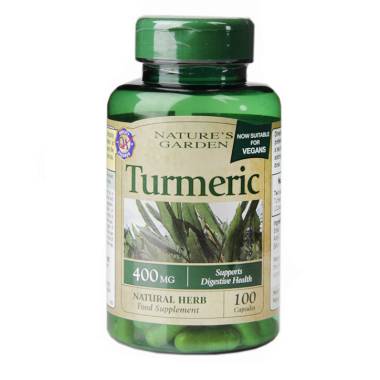 Nature's Garden Turmeric Capsules
How Good are Nature's Garden?
A great vegan capsule that contains a smaller dose. Each capsule contains 400mg of turmeric which will deliver less curcumin than some other options.
This is a great choice if you are getting used to turmeric supplements. For longer term dosage you may want to try something a little stronger.
Key Points
100 capsules for 9.99
400mg turmeric per capsule
Vegan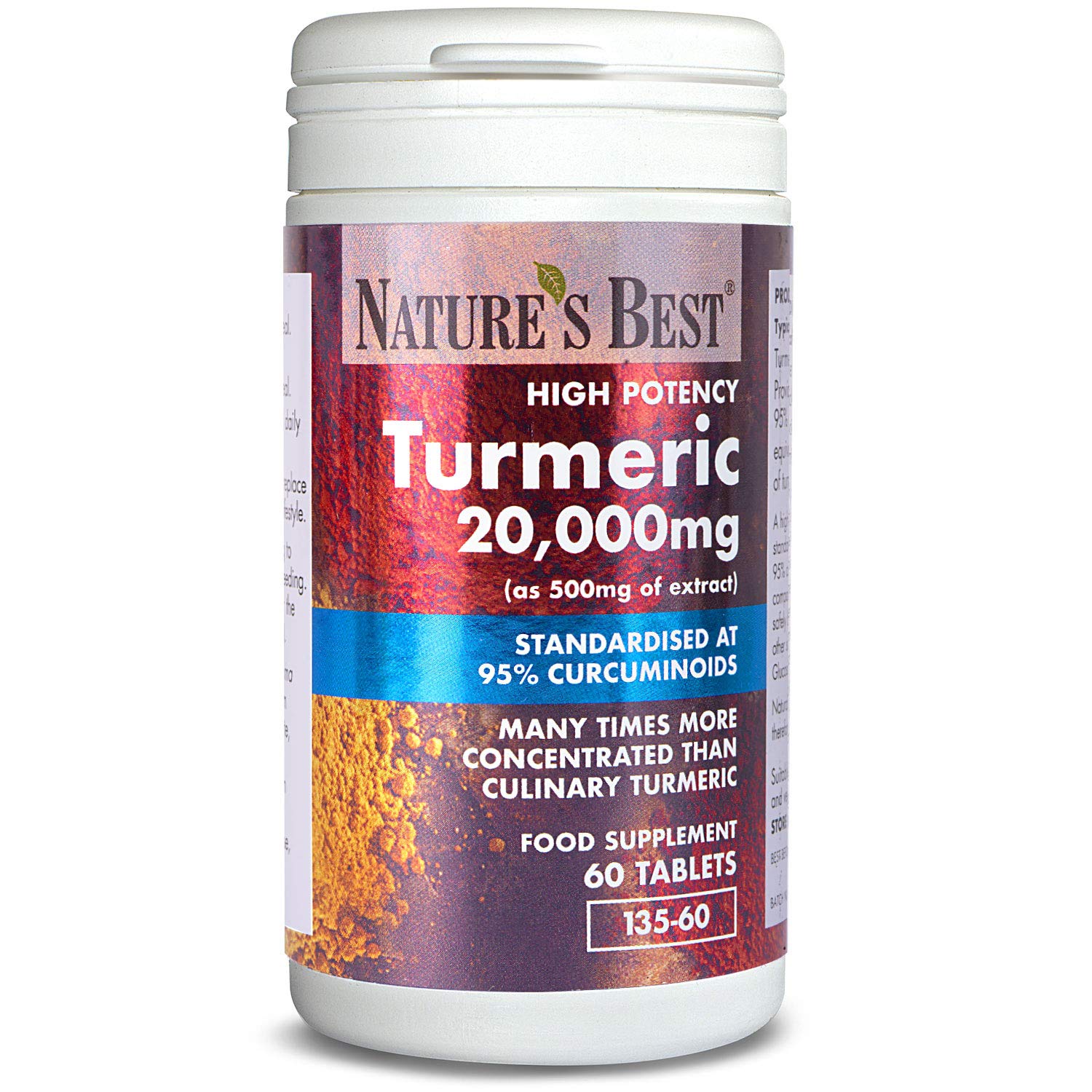 Nature's Best High Potency Turmeric Capsules
How Good are Nature's Best High Potency Capsules?
An incredibly potent tablet with large amounts of turmeric. The percentage of curcuminoids has been increased to 95%, making it one of the most effective turmeric supplements currently available in the UK.
This is the one to go for when you have already started taking turmeric regularly and you want something with more power.
Key Points
60 capsules for 15.99
95% Curcuminoids
20
000mg turmeric per capsule
Final Thought
Many sceptics of turmeric mention how poor its absorption into the bloodstream is. These supplements combat this in a variety of different ways. With each of these products you can be sure that you will be getting the best amount of active ingredient available.