Yoga is a life changer. It has a long history of boosting well-being, promoting core strength, increasing flexibility and focusing the mind. In the last decade, it has taken on new relevance as an effective antidote to the stress and pressure of the modern world.
A yoga break is a great way to experience yoga in a new way. You can find yourself in relaxing surroundings and able to focus on your practice in a way that that is both relaxing and enlightening.
We have explored the best UK yoga retreats and have summarised everything you need to know to find the one that is right for you.
Why Go on a Retreat?
There are many reasons why you should treat yourself to a yoga break. Here are a few of the reasons we have booked them in the past.
As an introduction to yoga
If yoga has caught your attention, but you've never attended a class before this is a great way to immerse yourself in it and get a good grounding of the basics. Many people begin yoga by watching videos on YouTube and stretching out on their rug in the living room.
While this is an excellent way to get started, it can leave you wanting to explore things further in a class. If you aren't ready to take that step into a class at your local sports centre, a yoga break allows you to get rid of your beginner's concerns with people you may never see again. This way, when you hit the local yoga classes, you will already know what you are doing.
As an incentive to maintain a healthy habit
Throughout the year, people make a promise with themselves to become more active and take up new healthy hobbies. Yoga fits this perfectly; however, many of these new resolutions don't last to the end of the month. A great way to stop this from happening is to book a yoga retreat.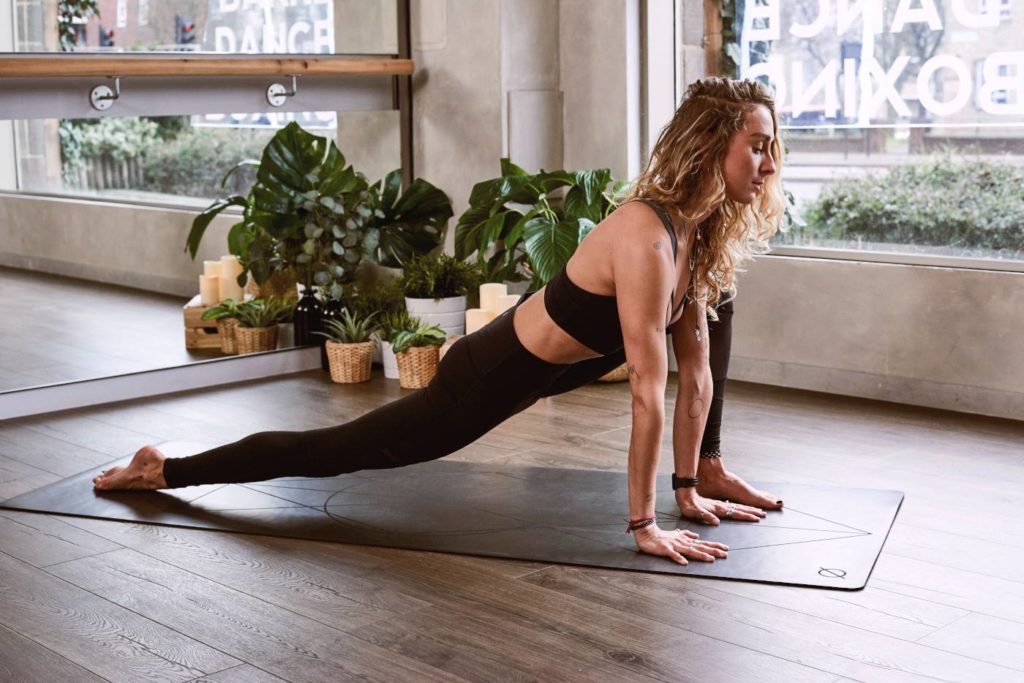 A yoga retreat is something to work towards and gives you a reward to look forward to. It could be that you will keep the momentum going and practice every week until the break or it could be a great way to refocus you on your goals again. Also, who doesn't deserve some time out now and then?
To reach a new level of expertise
If you're already an intermediate or experienced executor of a butterfly or cobra pose, a yoga break will provide the focus you need to take you to the next level. With any skill, it can be hard to achieve the focus and time required to break through the next challenge while balancing out busy daily lives. By fully immersing yourself in yoga, you will find that those areas that you found tricky to master quickly become a thing of the past.
To get away from it all
There are few weekends away or holidays that deliver pure escapism and relaxation as well as a yoga retreat. Not only does yoga itself offer a mental escape, but these breaks offer a physical escape too. Why not leave your phone in your suitcase and make it a total technology detox? You will be amazed at how refreshing this can be.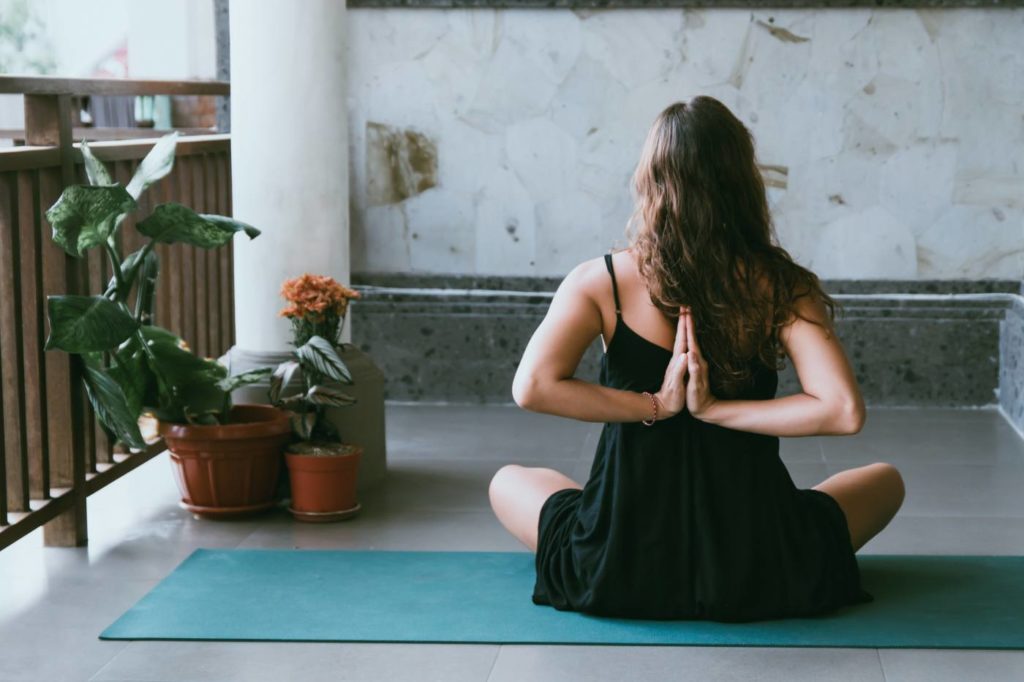 All the breaks we have selected are in incredibly beautiful surroundings and lend themselves to minimal interruptions and ultimate relaxation.
Who Can Go on a Yoga Retreat?
If you've never been on a yoga retreat, it's easy to assume 'It's not for me'. This is not true; yoga retreats are for everybody; it's all about finding the right one for you. If you get the match correct, you will have the time of your life. We have provided enough detail about each retreat to ensure that you find one that matches your expectations and level of previous experience.
There are retreats that range from total beginner to expert, those that involve full classes of people and those who deliver teaching in small groups or even one to one. You may find breaks where you can yoga your heart out from 4 in the morning to 11 at night, or there are those when you can chill out and then rock up for a half-hour class in the afternoon. Whatever you need, it's out there, and we will help you find it.
What Makes a Good Yoga Break?
While a good yoga break can depend on finding the right one for you, there are also many features that the best ones have in common. To bring you the best in the UK we have created our criteria and used it to make this list.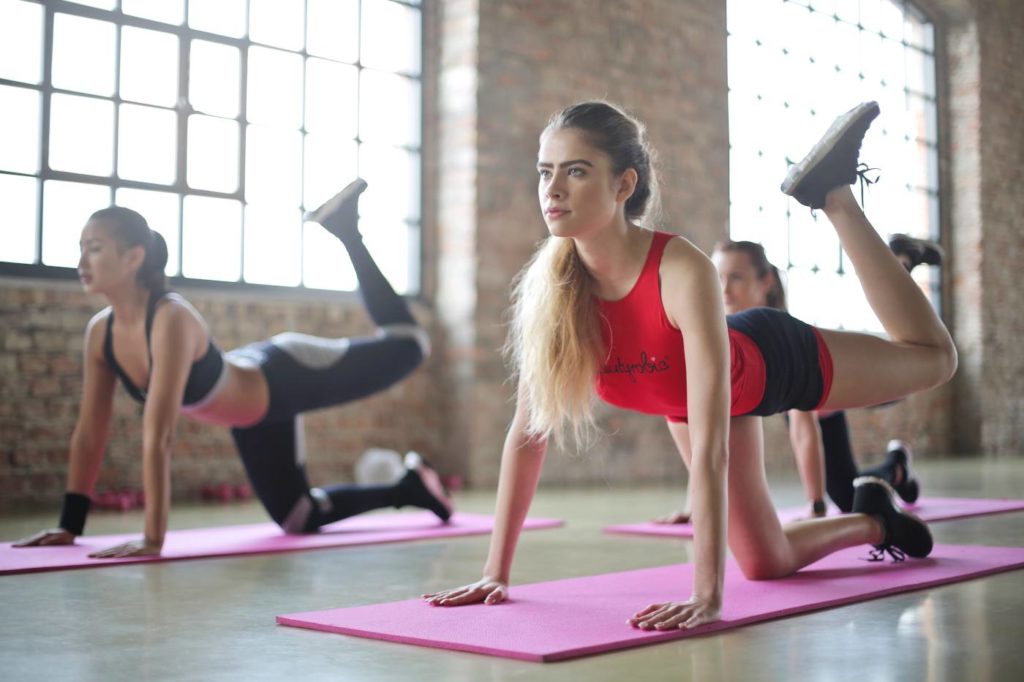 Location – Beautiful surroundings can make a retreat into something special. When searching for inner peace, outer peace is a real bonus. Many of those on our list are situated in incredibly picturesque countryside, but others make an impact by creating an oasis of calm in busier environments.
Accommodation – The space you return to after a day of yoga goes a long way to allow you to enjoy the experience fully. Comfortable, clean beds and enough space to collect your thoughts are essential. The type of accommodation can vary from yurts and shepherds' huts to 5-star luxury, but whatever your preference they should be high-quality with excellent standards of cleanliness.
Yoga – There are many varieties of yoga practised throughout the world, so it is essential to know what to expect. We look for breaks where the type of yoga practised is evident from the start. This allows you to find somewhere that suits you. Some styles focus on the physical aspects whereas others can include more meditation and chanting. Whichever is available we expect it to be clearly explained and taught by an experienced teacher.
Facilities – Some retreats focus on yoga and do that to a high level. Others allow you more choice during your stay. We look for those that either provide outstanding yoga facilities or have other facilities available such as spas, pools or health suites.
Other activities – While yoga is the main activity, you may want to engage in other activities to keep fit or relaxed. Several of the breaks in our list include additional activities like running, tennis or mindfulness.
Customer reviews – The experiences of others can often reveal hidden details that you may not have noticed. They also help to bring hidden gems to the surface. We often use reviews to help us find new exciting breaks that may be worth adding to our list.
The Best Yoga Breaks in the UK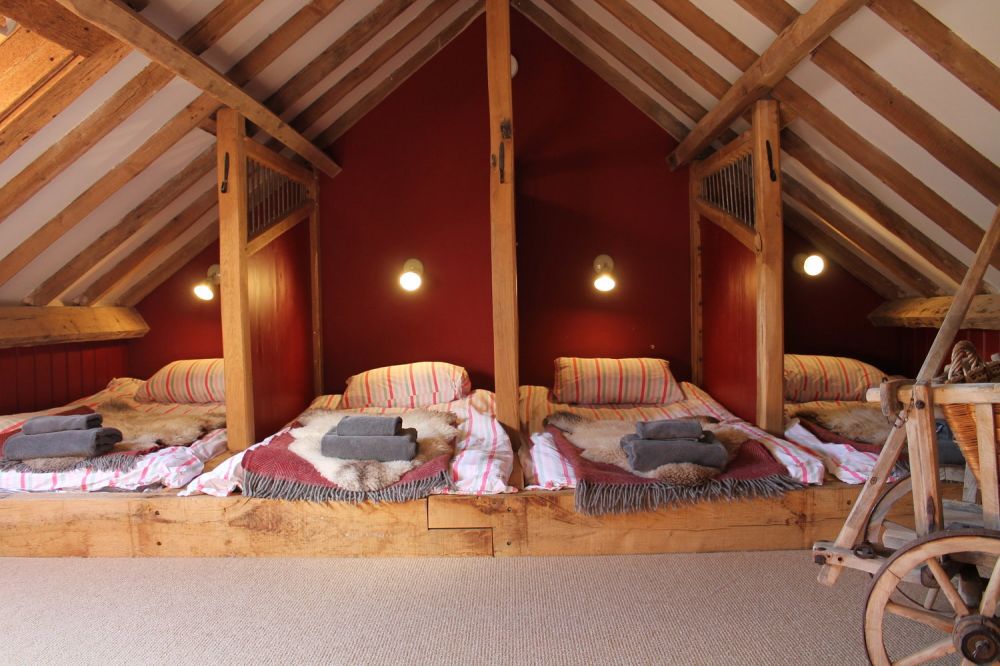 1. Warborne Organic Farm
Eco Farm Yoga Retreat – Three Day Retreat
Equally suited to beginners and experts, Nova Milesko provides a relaxing weekend where you can 'just be' without any unnecessary dogma or agenda. A mix of ten classes, workshops and meditation sessions are included, along with the opportunity to explore the beautiful outdoor environment of the New Forest to paint, draw, read, go on walks or drive to the beach for a spot of wild swimming.
The retreat takes place on an eco-farm in the stunning wooded countryside of the New Forest. You can see into the nursery stable which may have freshly hatched chicks, snow goose, goslings, Swiss Valais lambs, or Boer kids.
All of Nova's yoga breaks are zero waste and will use ethical products. Meals are sourced from the farm or local producers, are vegetarian or vegan and are included in the price.
There is a range of different accommodation available to suit different budgets and requirements. You can choose between the dorm room, the open double, a private twin or king and the self-contained studio. All are found in the beautifully converted barns and are simple in style yet luxurious and comfortable.
This is an opportunity to drop out of the rat race, connect with nature and explore yoga techniques. You are encouraged to embrace the weekend as a technology detox and focus on what is most important to us for health in body and mind. You are sure to leave refreshed, empowered and connected.
What's included?
3 days, 2 nights stay
10 yoga classes, workshops, and meditation sessions
All breakfasts, lunches, dinners, and snacks (All meals are vegetarian and vegan)
Drinks and teas
Key points
Yoga style – A mix of styles including acro, nidra, vinyasa and yin.
Experience level – Beginner/Intermediate/Advanced
Class size – About ten participants
Location – New Forest, Hampshire
When – Three day retreats run throughout January to May
Price – From £320 per person
Deposit – £64
2. Hazel Brow House
Yoga, Paddle Boarding and Alpaca Trekking – Three Day Retreat
Perfect for those new to yoga or if you want to try your hand at a range of activities during the weekend. Set in the gorgeous Hazel Brow House, Swaledale, this is a weekend break in which you can take part in two yoga classes and spend the rest of the time exploring the beautiful North Yorkshire countryside on a stand up paddleboard or an alpaca. It might seem like an odd combination of activities but each one offers a unique opportunity to explore the Dales and be at peace in nature.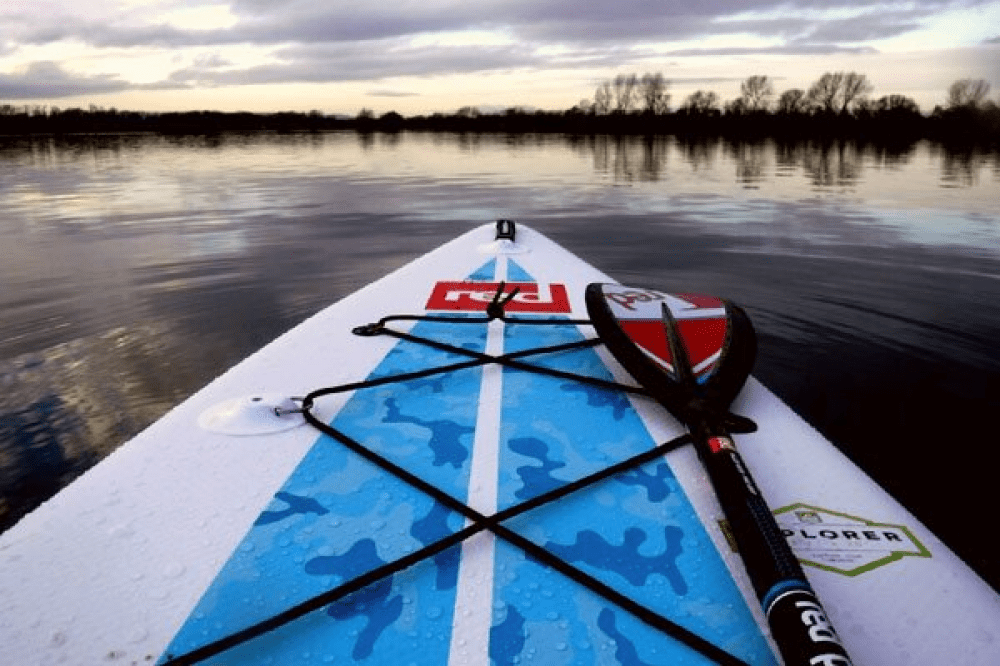 Hazel Brow House is a beautiful period country residence situated in Low Row in the rolling hills of the North Yorkshire Dales. It is the ideal place to unplug, unwind and recharge and features panoramic views across Swaledale. The local area features valleys, hills and woods which you will explore during the alpaca trek and Lake Semerwater is close by for some peaceful paddle boarding.
The spacious rooms are all twins, with some en suite options. They are comfortable with modern features and everyone has use of the communal lounge with open fire and dining area. If you want to make the most of your natural surroundings there is a fantastic terrace area to sit and enjoy some time around the fire pit or lie back and take in the stars.
With a blend of nature and home comforts this is the ideal retreat if you want to adjust to a slower pace of life. The vibe is unrushed with no pressure or unnecessary stress, just chill out in the gorgeous surroundings and enjoy the activities. At Hazel Brow House they aim for your experience to be chilled, fun, tasty and all encompassed.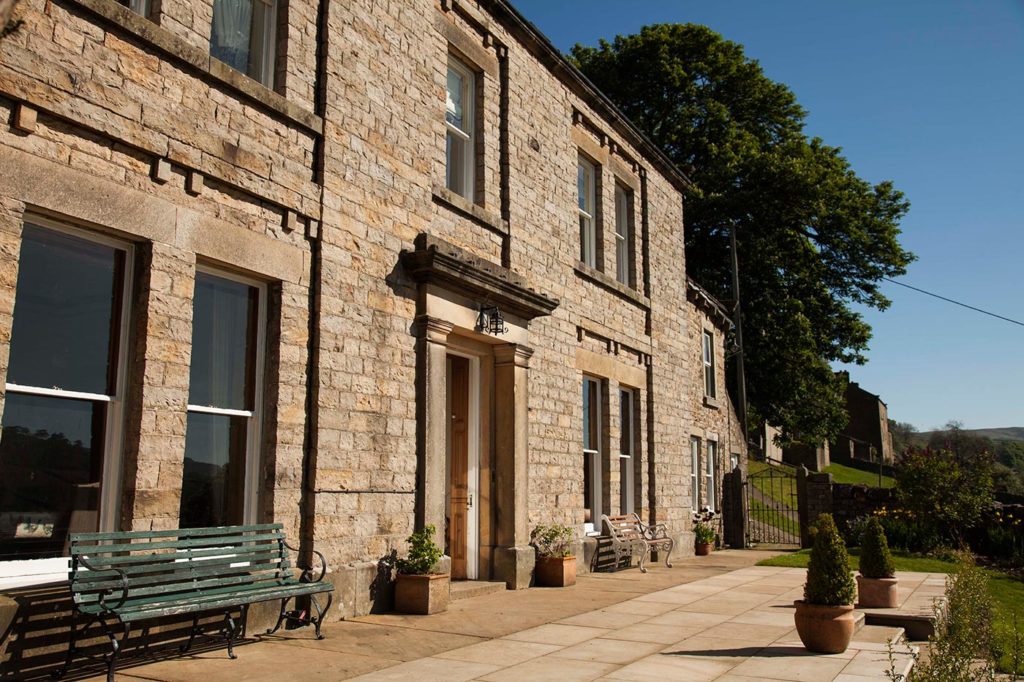 What's included?
3 days, 2 nights stay
2 yoga sessions
Alpaca Trek
Stand up paddleboarding session
All meals including a Sunday Roast
Key points
Yoga style – General
Experience level – Beginner/Intermediate
Class size – Up to 15 participants
Location – Low Row, Swaledale, North Yorkshire
When – Jun 12 – 14 | Sep 4 – 6, 2020
Price – From £349 per person
Deposit – £75
3. Private Retreat, Nettleham
Yoga with a Pool for Friends and Family – Three Days
With an entire wing of the house to yourself, this is perfect for families or if you just want a completely personalised experience. You will have the private pool, massages and yoga instruction all to yourself and tailored to your needs. This is great for when you need to step out of the hustle and bustle of life and treat yourself to peace, relaxation and refreshment.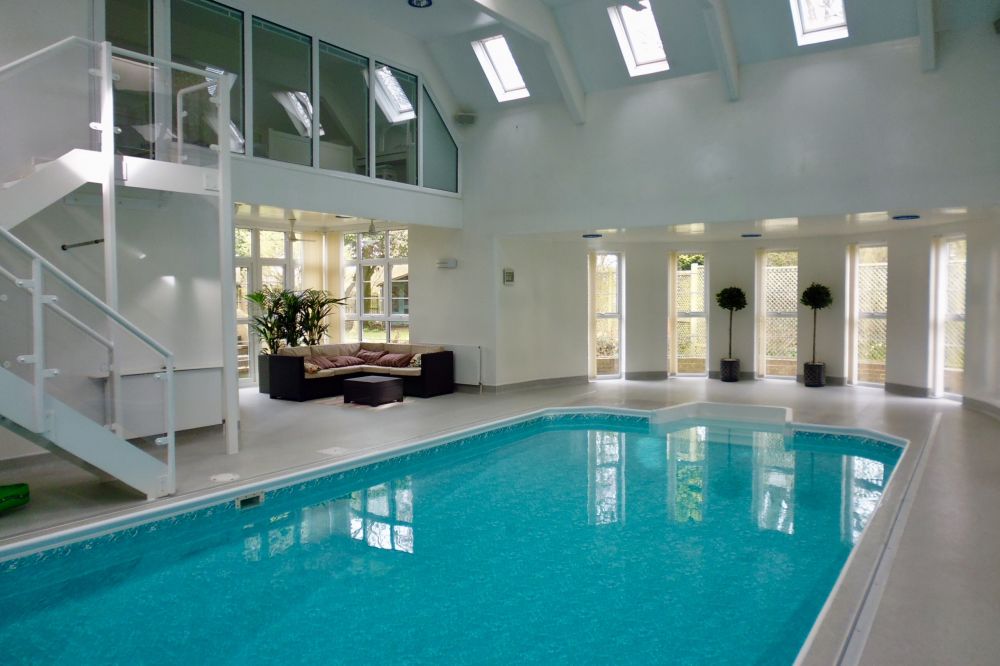 Located in the pretty village of Nettleham, you will be situated in some of the most beautiful countryside Lincolnshire has to offer. The house is set next to a beck and is within walking distance of the village centre which features pubs and shops.
In your quarters you have two luxurious double bedrooms and a private bathroom. Each room is well-appointed with a cosy modern feel. As well as your own space, you will also have your chef who will provide meals and can adjust them to fit your tastes perfectly. Everything is home-cooked, and you can opt for healthy cuisine or try something naughty.
This is an opportunity to get away from it all and indulge in some relaxation and pampering. If you long for small yoga classes and deserted spas, this is the place for you.
What's included?
Three days, two nights stay
Two hours of swimming pool use per night
All meals
Guided meditation
Four hours of yoga
Water, tea, coffee served throughout the day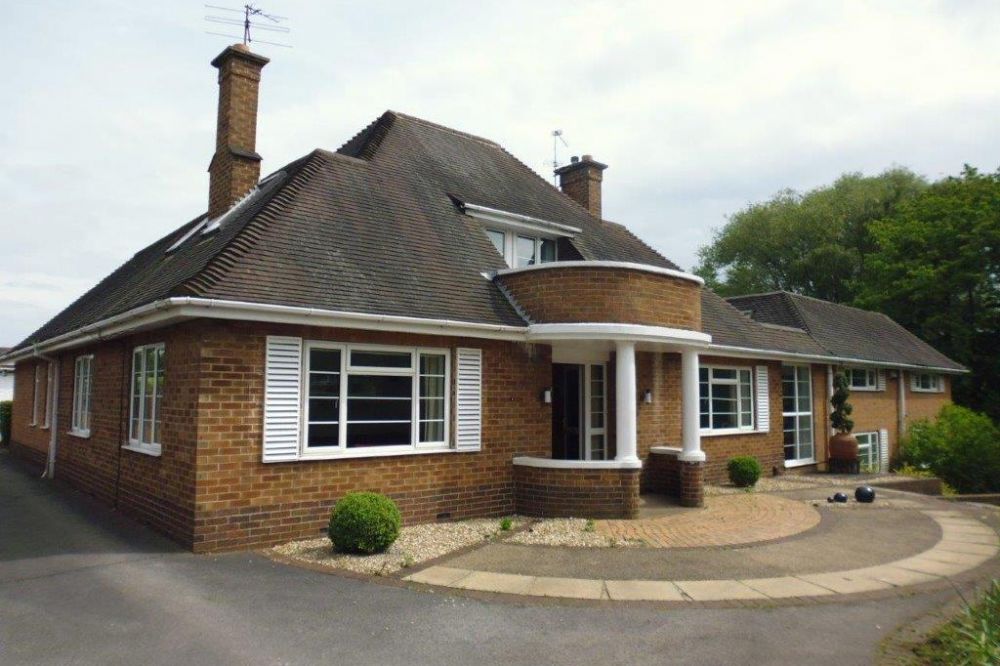 Key points
Yoga style – General, Hatha
Experience level – Beginner/Intermediate
Class size – Private classes
Location – Nettleham, Lincoln, Lincolnshire
When – 3 day retreats run throughout January to August
Price – From £399 per person (Massage available at extra cost £45)
Deposit – £62
4. The High Heathercombe Centre
Hidden Valley Yoga and Hiking – Four Day Retreat
In this combination of yoga and hiking, you will experience breathtaking scenery, fire circles, dancing, icy plunge pools, breathwork and even story-telling. The incredible wild beauty of East Dartmoor is the backdrop for this 'back to nature' retreat. Taking in everything that the environment has to offer, you will get to know the rugged terrain and practice yoga outside and then go for a wild swim.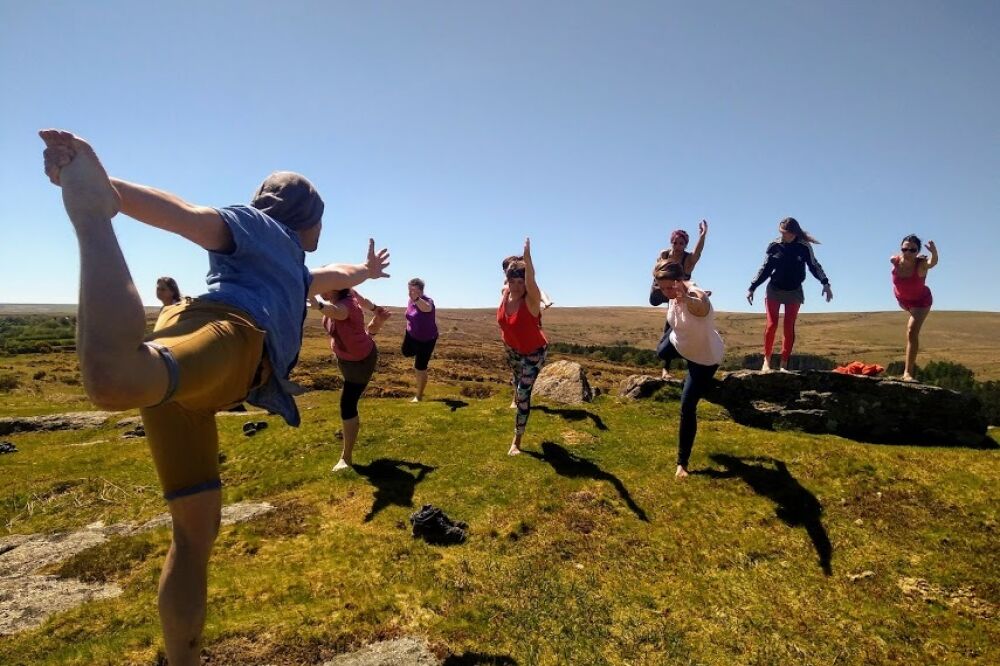 The retreat is based at the High Heathercombe centre which is set in six acres of grounds and provides easy access to some of the most varied and rugged terrain accessible in the UK. The break is run in accordance with the centres ethic of permaculture and Earth care, and you can explore the forest garden and medicinal herb allotment.
The centre is divided into dormitory bedrooms which provide comfortable quarters for small groups. Many of the dorms look out on to the considerable verandah that just off the hillside giving incredible views of the grounds and surrounding area. There are several comfortable communal areas and a well-equipped kitchen where all your meals will be freshly cooked.
Whether you are new to yoga or a seasoned yogi, you will feel at home here. This is a retreat that builds on the feeling of community in the group and provides lots of opportunity for great conversations and shared experiences. If you want to get out into the wild and see the best of what nature has to offer, get yourself to High Heathercombe.
What's included?
Four days, three nights stay
Daily yoga classes
All meals
Guided hikes across Dartmoor
Ecstatic Dance, and Fire Ceremony
A short Introduction to Breath Workshops
Key points
Yoga style – General, Yin, Hatha
Experience level – Beginner/Intermediate
Class size – Up to 25 participants
Location – High Heathercombe, Manaton, East Dartmoor
When – May 14 – 17, 2020
Price – From £350 per person
Deposit – £54
5. Braziers Park, Chiltern Hills
Countryside Yoga and Meditation – Three Day Retreat
Taking place in a charming country house, this is a retreat where you can find peace. The weekend is filled with yoga, meditation and relaxation, which will allow you to drop out of your routine and spend some time rejuvenating. There are morning and evening classes of yoga, guided meditation, breathing and relaxation as well as lots of opportunities to socialise with like-minded people.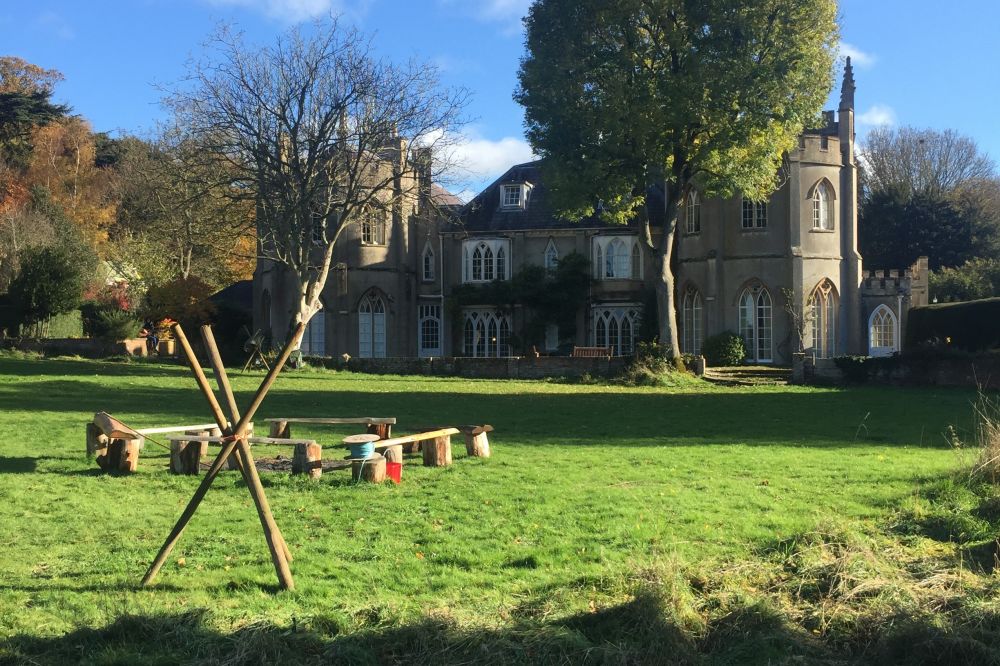 The house is Braziers Park, situated in the Chiltern Hills, an area of outstanding natural beauty. It's the ideal place to switch off and find some of natures tranquillity. Founded in the fifties as an educational trust community members and volunteers now run the house. The result is an environment that easily facilitates a community spirit and feelings of contentment and well-being.
Rooms are large and comfortable without being excessively furnished. You can choose to share with one other person or have a private room. All the food is organic, produced locally and used to make a range of delicious vegetarian treats.
The long weekend is run by yoga and meditation practitioner Ladan Soltani, who provides many personal touches that make this something special. By working with the group, she aims to create a group dynamic in which friendship and conversation flourish. This is ideal if you want to get away from it all but also share it with new friends.
What's included?
Three days, two nights stay
All meals, including snacks, fruit, teas and coffee
Daily morning yoga session, evening Yin Yoga, guided meditation, and Yoga Nidra
1-1 personal adjustments throughout the sessions
Guided walk/hike
A free copy of Ladan Soltani's book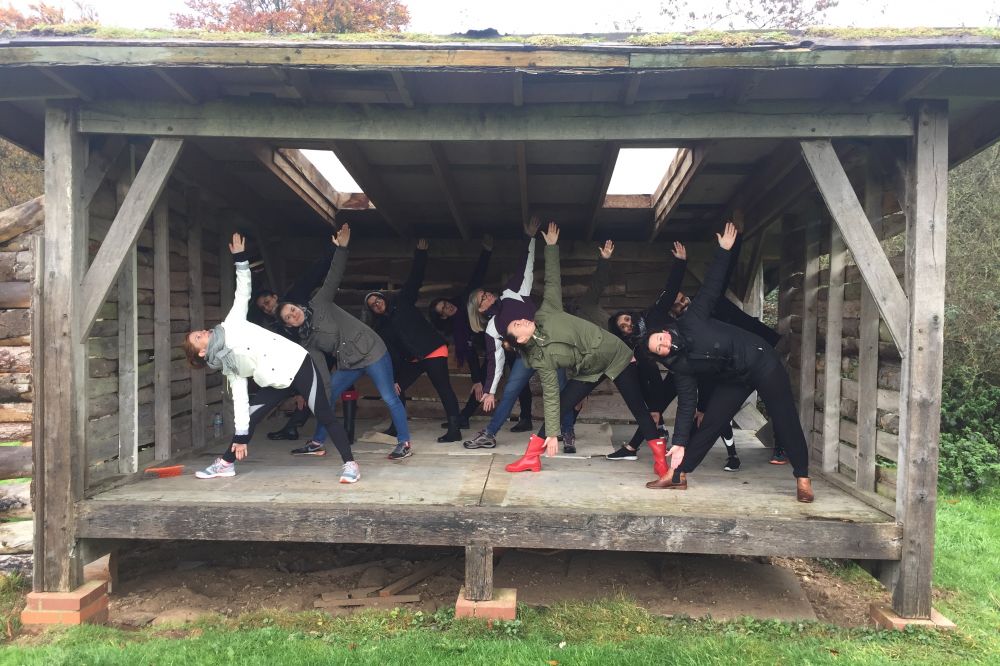 Key points
Yoga style – Ashtanga, Dynamic, General, Hatha, Jivamukti, Nidra, Sivananda, Vinyasa, Yin and Kundalini
Experience level – Beginner/Intermediate/Advanced
Class size – Up to 26 participants
Location – Braziers Park, Ipsden, Oxfordshire
When – Oct 30 – Nov 1, 2020
Price – From £320 per person
Deposit – £150
6. West Lexham, Swaffham
Spring Detox with Yoga and Nutrition – Four Day Retreat
An intimate escape into the Norfolk countryside, this spring detox is a weekend of relaxation and education. It is the perfect blend of delicious food, yoga, guided meditations, and nutritional and lifestyle advice. Not only will you get to practice yoga but you will also have tome to contemplate nature during silent walks and learn about how to turn local produce into nutritious foods that are great for your body and soul.

Led by Rina Golan, you will be immersed in the beautiful natural surrounding and local ecoculture. You will experience pure relaxation as well as learning a foundation in clean eating and how to prepare juices and raw food to minimise toxin intake.
The rooms are comfortable and cosy with a choice of double, triple or private rooms. These are rooms that radiate a calm of their own and allow you to feel closer to nature.
This is a break that is so much more than many retreats. When you leave, the experience won't be left behind; you will retain knowledge and peace that can be sown in your daily life — an incredibly peaceful, eco-adventure.
What's included?
4 days, 3 nights stay
Excursion
Use of the pool
All yoga and meditation sessions
All meals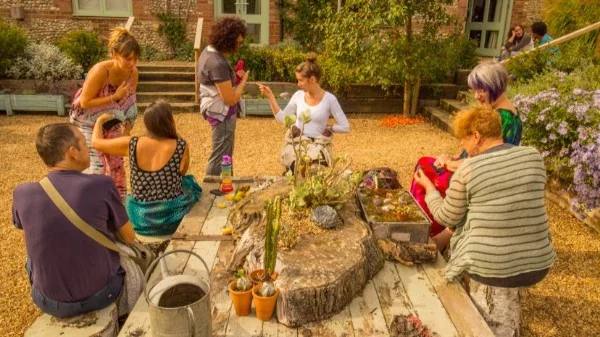 Key points
Yoga style – General, Dynamic, Hatha, Restorative, Nidra, Vinyasa
Experience level – Beginner/Intermediate/Advanced
Class size – Up to 10 participants
Location – West Lexham, Swaffham, Norfolk
When – Apr 10 – 13, 2020
Price – From £465 per person
Deposit – 15%
7. Champneys Forest Mere
Yoga Break at Lakeside Health Spa – Three Day Retreat
The exclusive Champneys lakeside spa in Liphook, Hampshire provides a private slice of true peace and luxury. This is a secluded resort with everything you need to achieve new levels of relaxation. There is a range of yoga, yogalates and mindfulness classes available which can be followed up by full access to the spa and fitness facilities.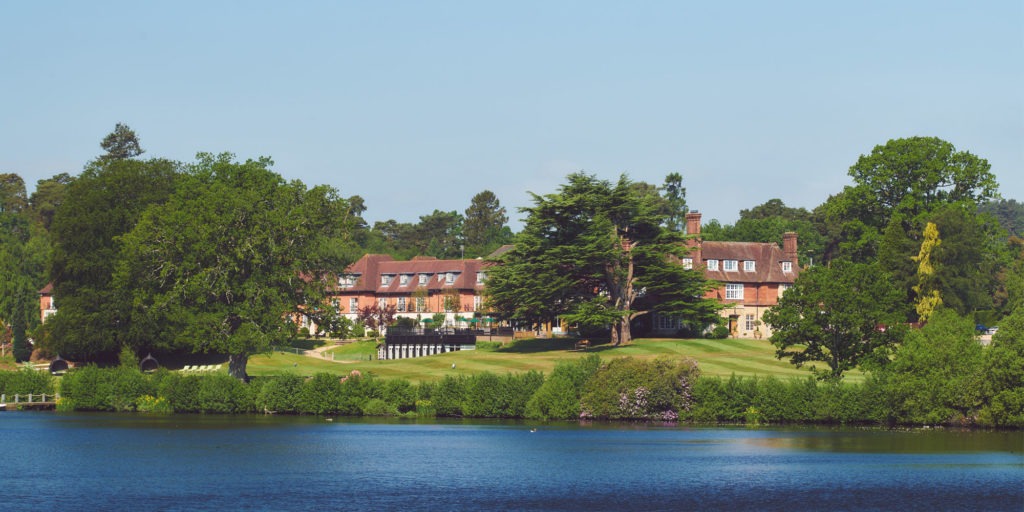 On the shores of Folly Pond, Champneys is situated in the leafy village of Liphook in the South Downs. The spa has been converted from a historic manor house surrounded by 160 acres of picturesque woodland and green pasture.
Inside it is the picture of modern luxury from sumptuous furnishings to minimalist design. The food is the best of local produce presented in innovative yet classic dishes. The quality speaks for itself without the need for fads or overcomplications.
You can choose from twin or double rooms, each exquisitely styled to provide 5-star luxury. The attention to detail is impressive, and the beds, linens and fixture are immaculately clean and of excellent quality. Wi-Fi is available in all rooms and ensuites are standard for both twins and doubles.
If luxury is your thing and you want to pair it with exercise, relaxation and inner calm, this is the ideal retreat for you. The atmosphere here invokes a peaceful state with minimal effort, and you will soon find yourself whiling away the hours in serene contemplation, in the spa or a comfy chair with a good book.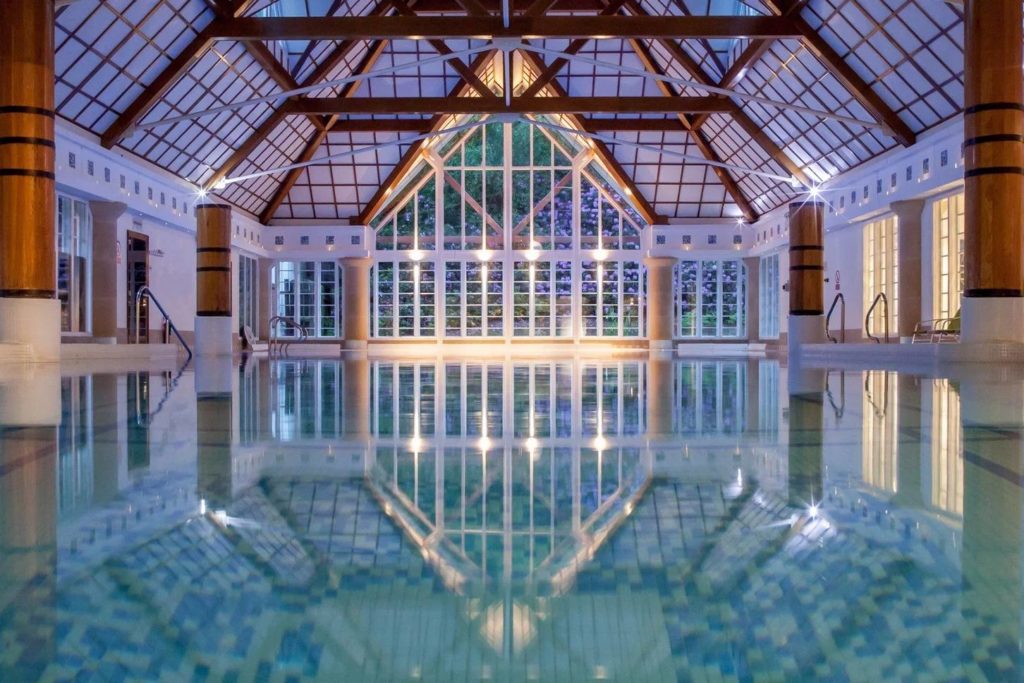 What's included?
Three days, two nights stay (5-star luxury)
All Meals
Access to the fitness centre, pool and spa
Three Yoga classes
One Yogalates Class (Fusion of Pilates & Yoga)
Two Guided Mindfulness Meditation classes
One Life Coaching, Self-discovery workshop
Key points
Yoga style – Hatha, Vinyasa
Experience level – Beginner/Intermediate/Advanced
Class size – Up to 20 participants
Location – Liphook, East Hampshire
When – May 15 – 17 | Jun 26 – 28 | Aug 21 – 23 | Oct 2 – 4, 2020
Price – From £489 per person
Deposit – 15%
8. Brooklands Barn, Arundel
Luxury Winter Yoga and Meditation in the Sussex Downs – Three Day Retreat
A genuinely relaxing Winter break set in the stunning South Downs. Yoga, Pilates, mindfulness and meditation classes are included and are led by a passionate team of yoga teachers and holistic therapists. This is your opportunity to blend indulgence with self-care and dive into this retreat of detox and relaxation.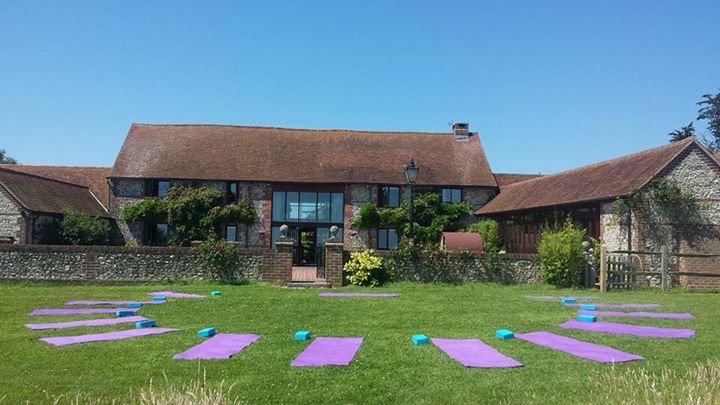 This is a weekend with yoga at its heart; classes take place in the rustic barn which provides the perfect backdrop for the unique fusion of Hatha and vinyasa styles. Whatever your experience or ability, the team will support you to access at your own pace. Each class is carefully designed to guide you through the day with faster, energetic sessions in the morning and wind down routines in the evening.
The beautifully restored 19th-century barn has a choice of cosy rooms; private double, shared twin or ensuite twin. They are all large and comfortable with lots of natural light and provide the perfect place to recharge. With incredible views of the Downs and the nearby Arundel Castle, Brooklands Barn is fully equipped with indoor heated pool, sauna, private gardens, underfloor heating, free WIFI and onsite parking.
If you want an active timetable of accessible classes and access to incredible spa facilities, this is the retreat for you. The team here will set you at your ease and support you to achieve your goals despite your ability level.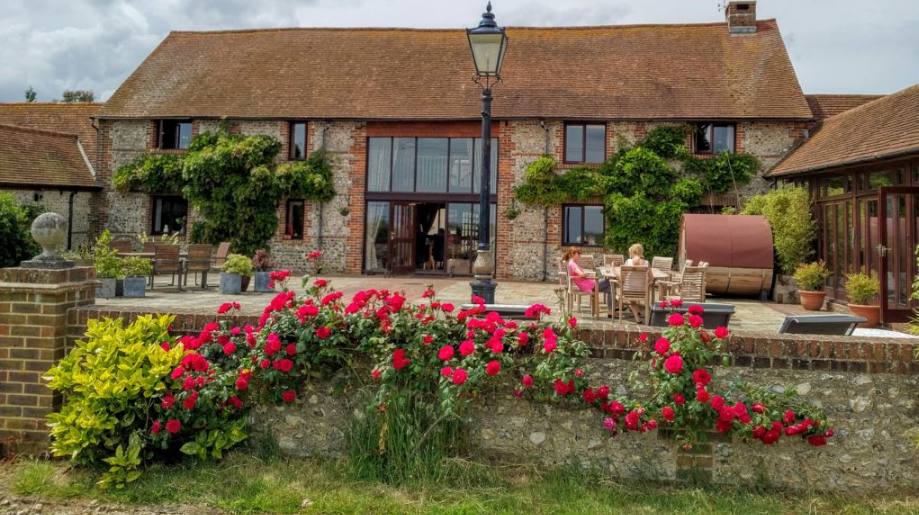 What's included?
Three days, two nights stay at Brooklands Barn
All meals
Access to the pool, steam room and facilities
Use of yoga props, mats and equipment
Many sessions of yoga, meditation and Pilates
A creative or cooking workshop
A guided walk
Unlimited teas, refreshments and healthy snacks
A free welcome gift
Key points
Yoga style – Dynamic, Hatha, Restorative, Vinyasa
Experience level – Beginner/Intermediate/Advanced
Class size – Up to 15 participants
Location – Arundel, West Sussex
When –Nov 20-22, 2020
Price – From £395 per person
Deposit – 15%